Bear Brochure for Nepal
I had a request to post the brochure that Dave and I made to accompany the bears on their journey to Nepal. These images are clickable so that you can see the fullsize document. One side is a letter from Governor Norman Cooeyate with the Nepali translation below. The other side is the briefest description of the six directional animals as well as a little bit about Zuni Pueblo.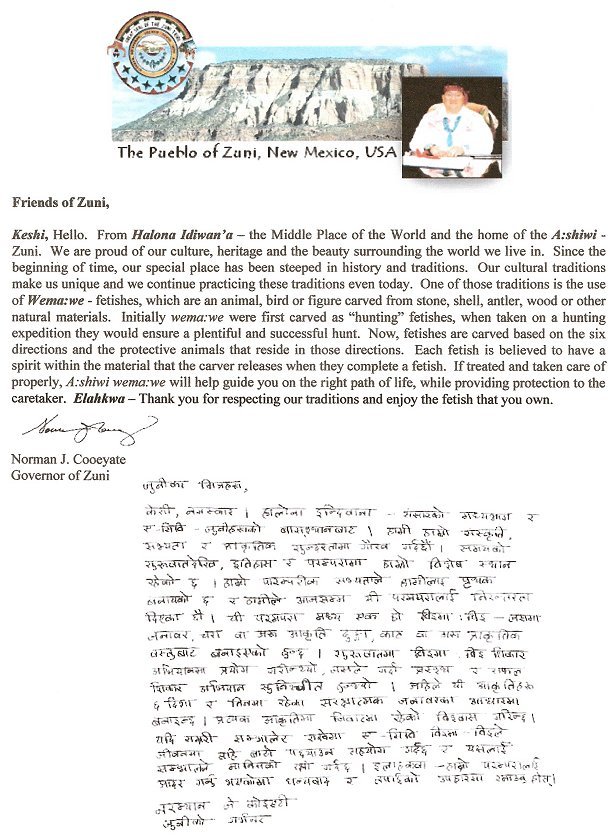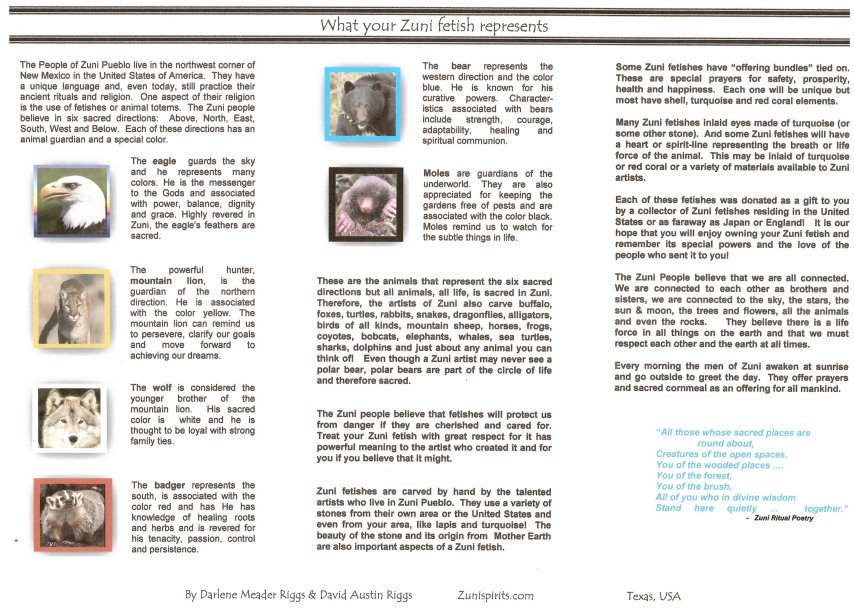 SNOW in Texas!
I know it must seem strange to all of you who deal with this stuff for months on end -- but snow in Texas is a HUGE event and makes little kids out of all us. Yesterday we had quite a bit of snow in SE Texas and today I received this photo from my cousin who lives in Galveston - GALVESTON! He actually received more snow that we did up here in the woods. It's nice to know that we all have a little childhood left in us and all it takes is a little snow to make it come out and play.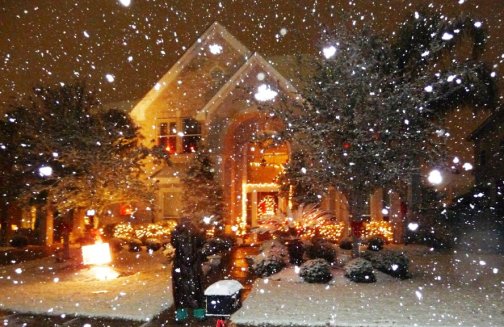 A few more items on SALE

We've marked a few more items for discount on the site so this pretty much wraps it up for the year. We will continue to ship via priority insured through December 17th. After that, it's probably best to ship via express mail if Christmas arrival is desired. Remember that we're happy to gift wrap at no charge and ship with a gift card to your recipient!
We thank all of you who "found" us this year .. and we especially thank all of you who have been part of the Zuni Spirits Family for years. As I have often stated, Dave and I feel really blessed to have this opportunity to share Zuni art with all of you. Our gratitude to the carvers and their families and to all our friends in Zuni. Merry Christmas and a healthy Happy New Year to you all!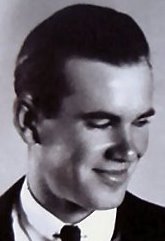 8.24.19 - 12.11.04
For Daddy