Santa Dave has marked stuff down again ...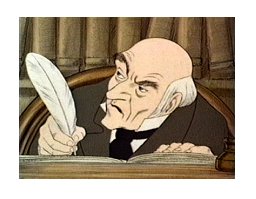 ... so there are ten more beautiful Zuni fetishes in our sale section at Zuni Spirits! We're
hoping
to tempt you into taking a few more of these treasures home before the end of the year. Otherwise the tax man will just make us pay taxes on them and ... call me cranky, but I just don't feel like giving
more
money to BIG corporations whose executives just pillage and grossly mismanage only to be bailed out by the government.
(Sound of the Scrooge hat coming off and going back in the box followed by the jingle bell of the Santa hat coming out and being put on.)
The Journey of the Bears, Going Abroad!
In the weeks before Thanksgiving Dave and I bagged each of your donated fetishes in a little purple velvet bag and tagged them with a little miniature certificate of authenticity.
Governor Norman Cooeyate had written a letter of introduction and Dr. Kottler had it translated into Nepali. So we created a brochure and included this letter, the translated version and some basic facts about Zuni Pueblo, fetishes and what each of the six directional animals represent. And those, with the fetishes, were recently boxed up and shipped to California for travel later this week with Dr. Kottler and his group to Nepal! Each of the fetishes you donated will be gifted to one of the scholarship girls or to their instructors. Dr. Kottler promised to take photos of the girls with their Zuni fetishes to share with all of us! We'll continue to keep you posted on the travels of your bears to faraway Nepal and we can't thank you enough for your participation in this happy project!
Here are some Christmas photos!
We're gearing up for Christmas here in the woods and looking forward to spending time with family and friends. We wish the same for all of you. This year we're grateful to have our girl Hannah close by celebrating her first Christmas in Texas .. and for smiling Baby Trey who will celebrate his first Christmas EVER!
The Kids ... ala Photoshop!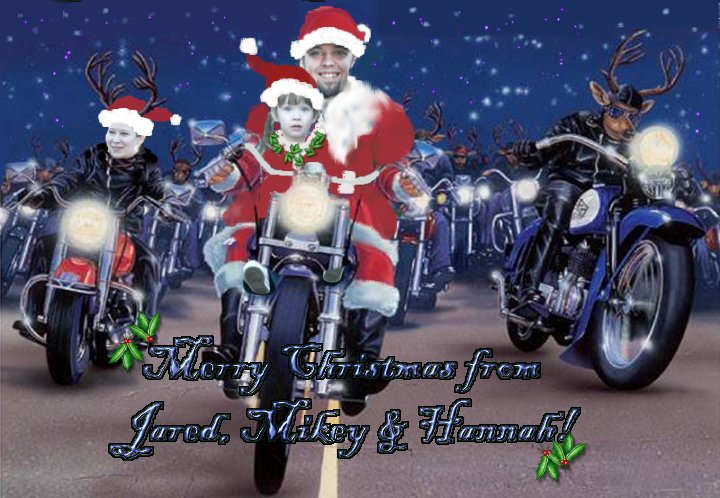 Jared, Mikey & Hannah


Ashley, Hooch & Trey!
And here's
a cool movie
of a house all decorated with a gajillion lights all sync'd to the music. Somebody has waaaaaaay too much time on their hands ... but it's awfully pretty! See ya!