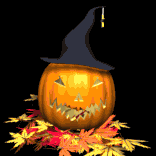 Happy Halloween Everybody!

We've just finished up adding 15 new and beautiful items to the site. Wonderful stones and carvings from some of your favorite artists. Also, a partial showing of the Daryl Shack collection. Daryl's dad, Bobby, is now carving and we have one piece by Bobby in this showing.

And a few of these carvings (and many in the weeks to come are from a couple of private collections. These are premium carvings and most were carved in early to mid 2000. We can't wait to share them all with you!

Thanks so much for your interest and we hope you enjoy the show.

You may either click the images here to go to www.zunispirits.com and see the new fetishes there.

Remember that online payments are accepted only via www.paypal.com but your check and money orders are welcome.

Also, we ship via USPS Priority/insured domestically and via Priority International (uninsured) globally.

This showing has six videos and you can see them here.

And, lastly, if you have any questions, please email us! We'd love to hear from you.
Zuni Fetishes - Posted October 30
Click images to view details & more photos!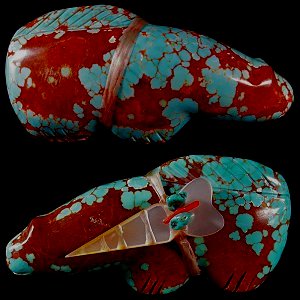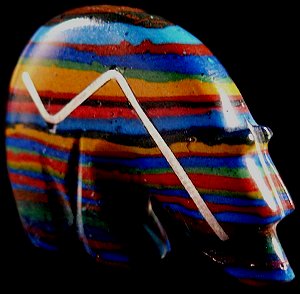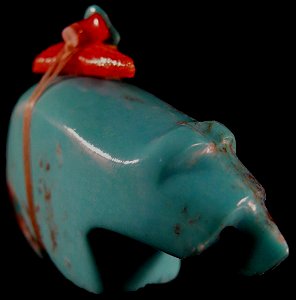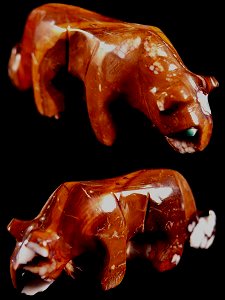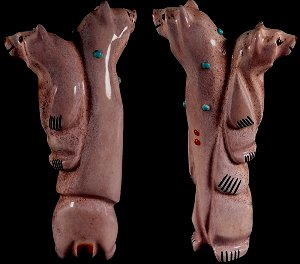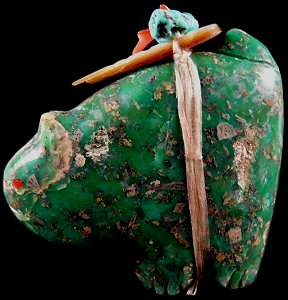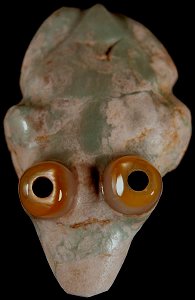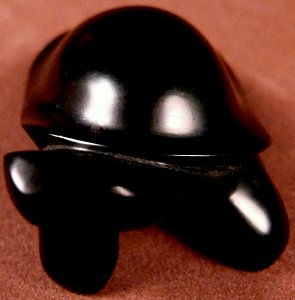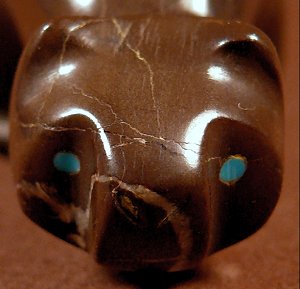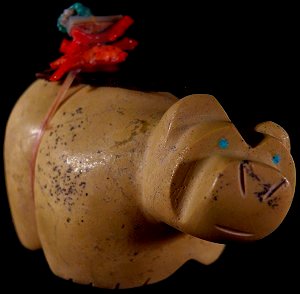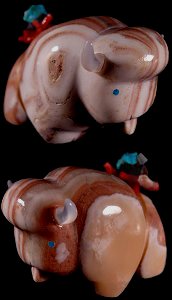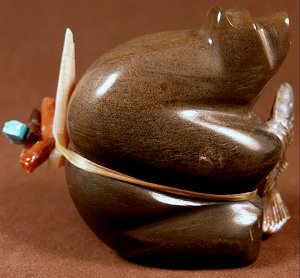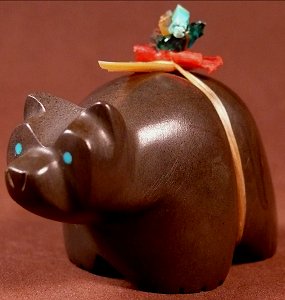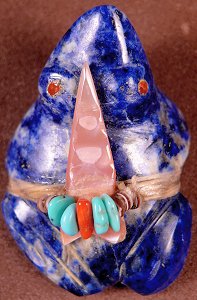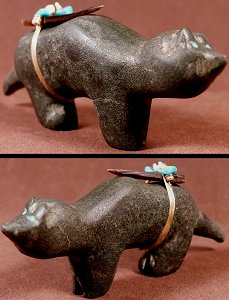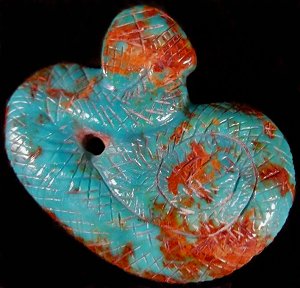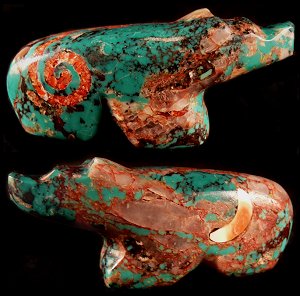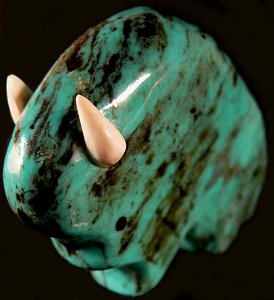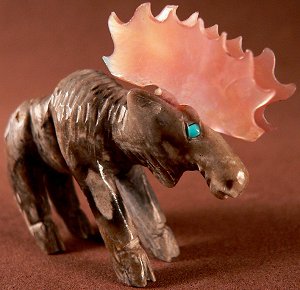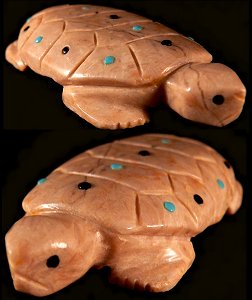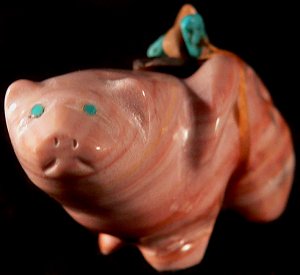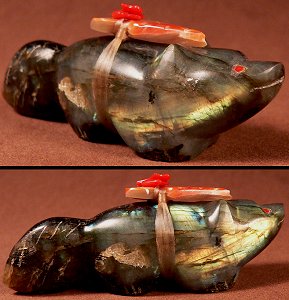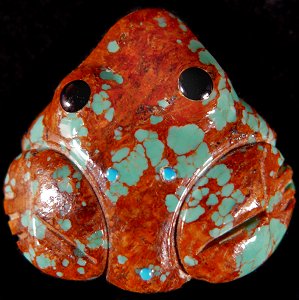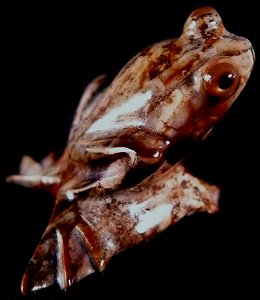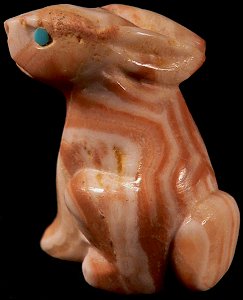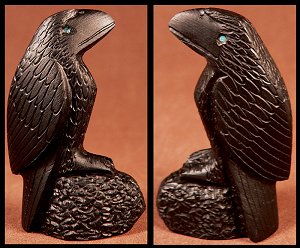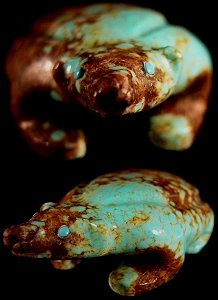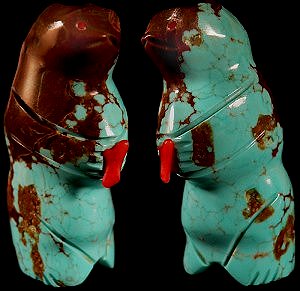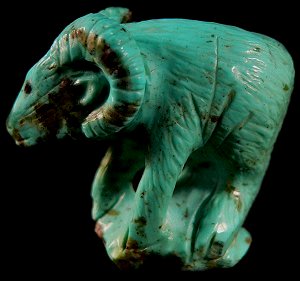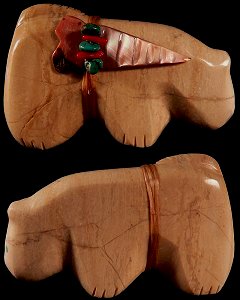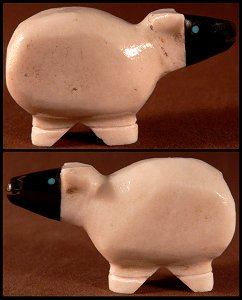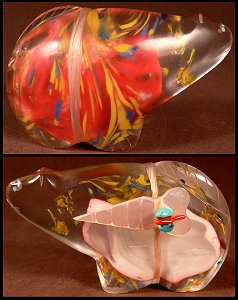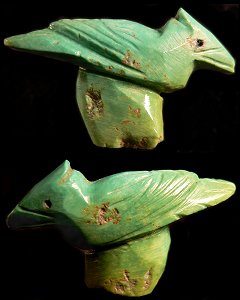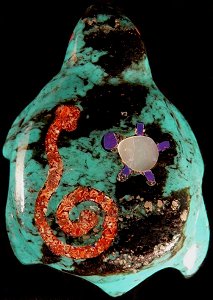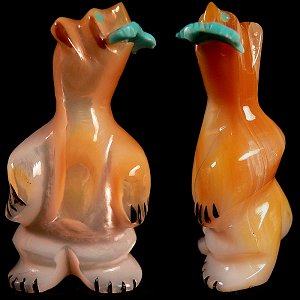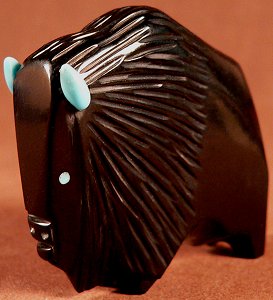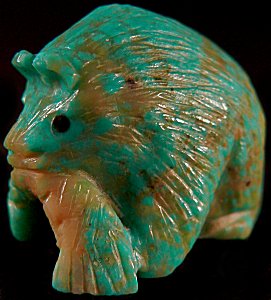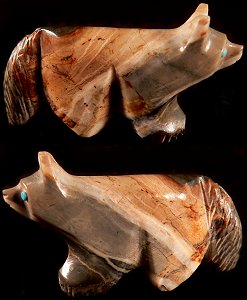 S A L E, updated 10/30
Click images to view details & more photos!