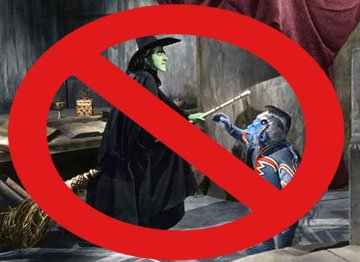 Heart Wiz Conquers the Wicked Witch AND the Flying Monkeys!




Our heart wiz doesn't have a handle-bar moustache or grey hair but he's surely a wizard to us! Seems that Dave just doesn't test well, ha! His heart cath revealed no treatment necessary and his stress test results were just a blip on the radar screen of life. We couldn't be happier!




We received a fistful of monkey defying, witch melting , well wishing emails and we can't thank you enough for your thoughts and prayers. Mwah and a big smooshy hug to each of you.




So I sez to the doc, "so Doc, tell me. Now Dave has NO EXCUSE and should get started right away on my hen house, right?" And the Doc sez, "that's right .. no excuse!" (You gotta love that doc!) Baby Chickies will be enroute to us late next month. Hen House Mansion Construction, Phase I begins next week. YAY!





So Now We're Actually Going To Do Some Work ...




... and post some new stuff to the site late next week. Hope you'll tune in on Friday, February 27th at 7 PM Texas Time.

Darlene
02.19.2009 | Zunispirits.com