NEW POSTING THIS WEEK!
Thursday at noon we're going to add fourteen new Zuni fetishes to the website. This will be our last posting of August and we have at least two planned for September. We appreciate your continued interest and hope you'll tune in on Thursday.
Here's the new guys coming up!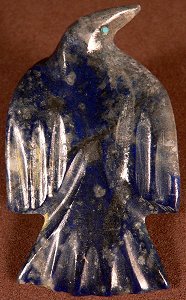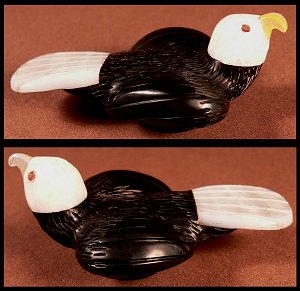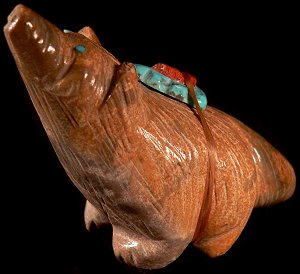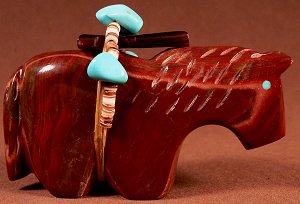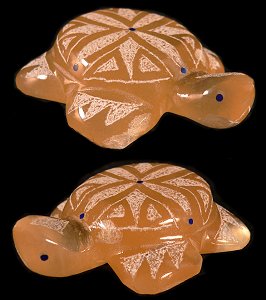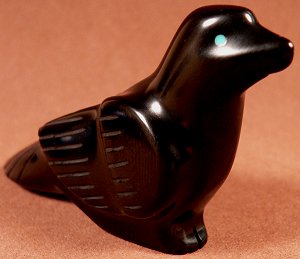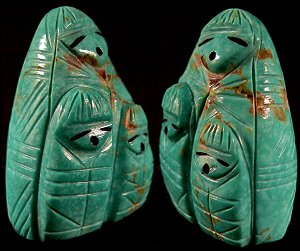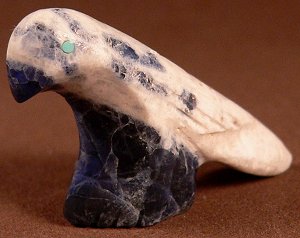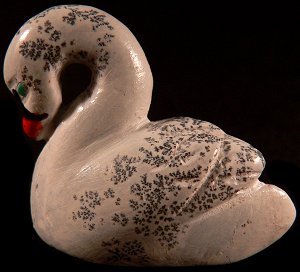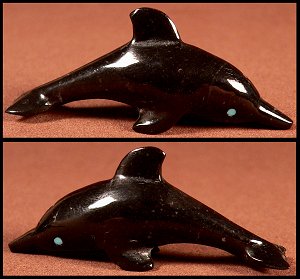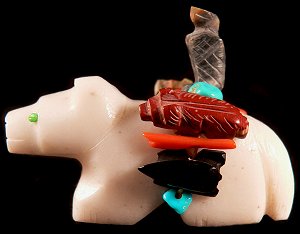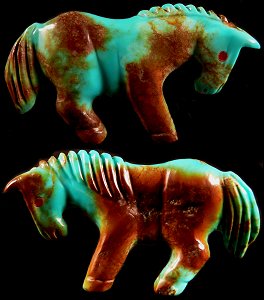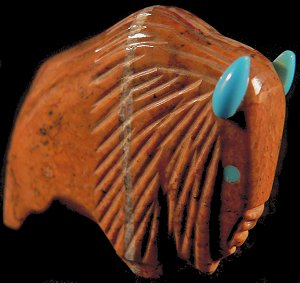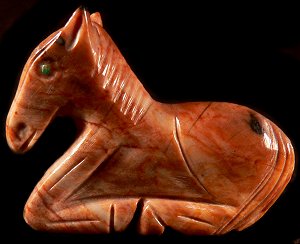 It appears that the blog posts publish immediately to this site, but your emails are about 12 hours behind the publishing time. So I will post another notice Wednesday evening so that it is delivered just prior to "showtime".
* * * * *
THE JOURNEY OF THE BEARS ...
... has begun. So far we have received 45 of the over 79 Zuni bears, mountain lions, wolves, etc. promised by the generous collectors participating in our special project in conjunction with the
Madhave Ghimire Foundation
. This organization supports over 60 impoverished girls in Nepal who might otherwise not be able to go to school. It costs about $100.00 a year to provide tuition, uniforms and books to a young girl. An uneducated girl is more likely to be sold into slavery by her family if they have no means of supporting her. On his next trip to Nepal in December, Dr. Jeffrey Kottler, the founder of the organization, would like to gift each of the sponsored girls and their teachers with a Zuni fetish to congratulate them on their efforts and to empower them to continue reaching to achieve their full potential.
If you would like to donate a fetish to this worthy cause, please send it carefully wrapped to Zuni Spirits, P. O. Box 337, Grapeland, TX 75844 by the end of October. We are hoping for 100 donations so more are needed! Thank you for your consideration!
* * * * *
EVER WONDER ABOUT PICASSO MARBLE?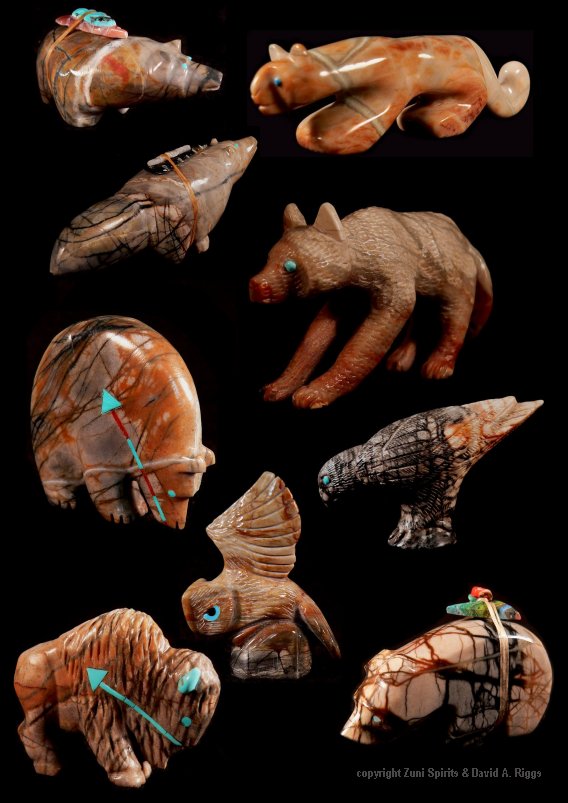 A variety of Zuni fetishes carved from Picasso marble.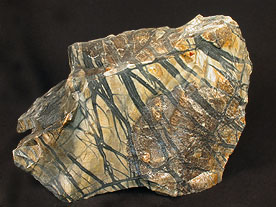 Raw Picasso marble
Picasso marble was formed during prehistoric times when lava enveloped limestone. The colors and wild patterning are from magma being forced through fractures in the limestone, coloring the stone with gray or tan streaks and black lines. It is an extraordinary combination of intertwining blacks,browns, and tans that looks much like a cubist painting at first glance (hence, the name Picasso.)
Picasso marble can vary from specimens exhibiting fairly uniform colors of beige to brown or highly dramatic specimens may have black, grey and brown with bold veins of white color. We've even seen specimens that have some green inclusions. Most Picasso marble comes from Utah.
With a Moh's hardness of 3 to 5-1/2, it's perfect for carving and perhaps the most readily available and inexpensive carving material purchased by artists in Zuni. Just about every carver we can think of has used Picasso marble. They all also use other, more dramatic, prettier stones but Picasso marble is the most commonly used material for Zuni fetishes and has been since the 1980's.
* * * * *
Well, I guess that's it till Thursday. Thanks for your support and kindnesses. Not a day goes by that I don't find another reason to believe that the folks who love Zuni fetishes are the nicest people on the planet. Till next time ...