Howdy from HOT Texas and thanks for stopping by!
Dave and I have been busy with a wonderful new shipment of Zuni fetishes, the first grouping of which we have posted this evening. We will likely get three postings in this month so we hope you will stay tuned.
We specifically asked for smaller fetishes this time around knowing that every one's expendable income is in short supply. We appreciate the continued support through these trying times. A not-so-regular collector asked me this week if we were going out of business. I don't know what prompted the question, maybe our lower than usual number of available fetishes. My answer was a resounding "NO!". Call it determination or sheer foolishness but we aren't going anywhere any time soon. It would be nice to have the volume of sales we enjoyed years ago and maybe someday it will all come back. In the meantime, we will do our best to serve our friends in Zuni well by offering their beautiful artwork in a manner that showcases all there is to love about Zuni fetishes!
There is a new perk here at Zunispirits.com and that is our new presentation videos that we're uploading to Youtube.com. You may subscribe to the Zunispirits channel and be notified when new video presentations have been uploaded. How cool is that?
Hope you enjoy the show. I'll be away a couple of days but Dave will confirm your orders and we'll settle up on Saturday when I return. Thanks!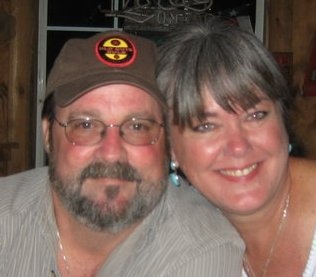 Dave & Darlene
Zunispirits.com
NEW ZUNI FETISHES Posted 8/3
Click images to view details & more photos!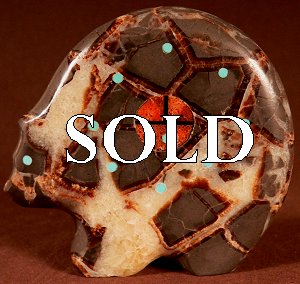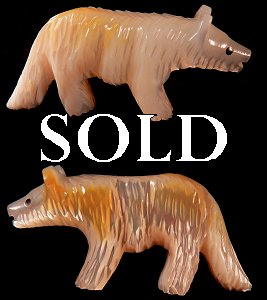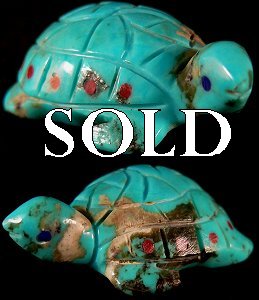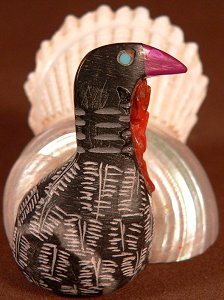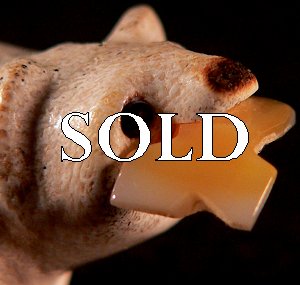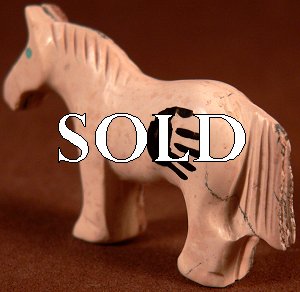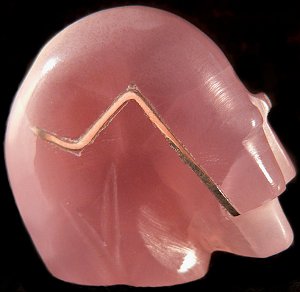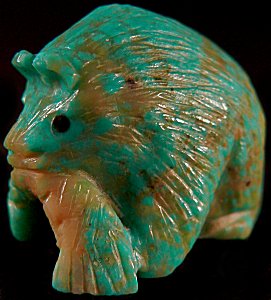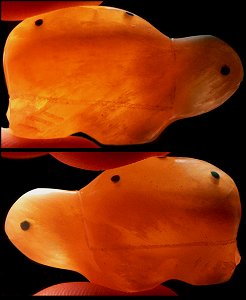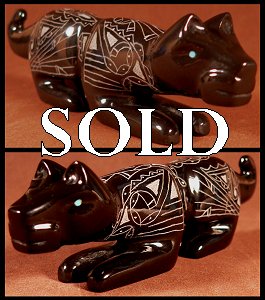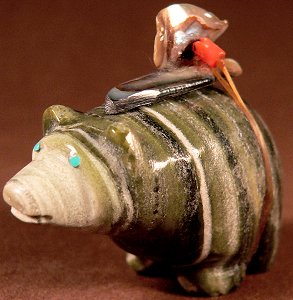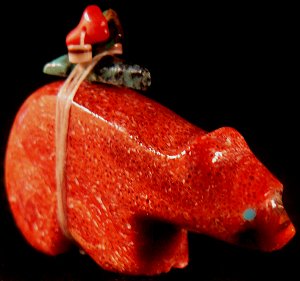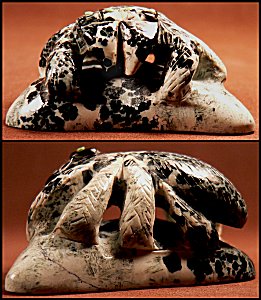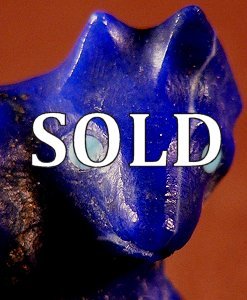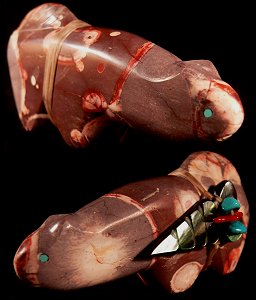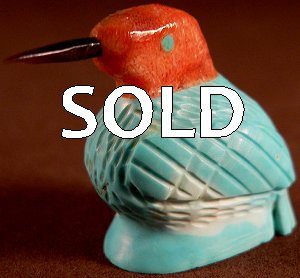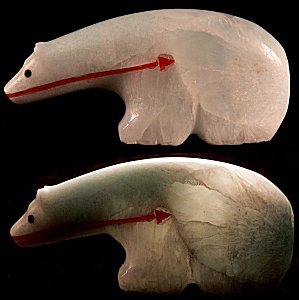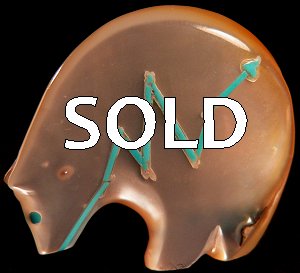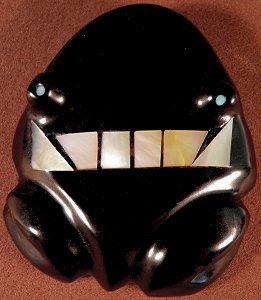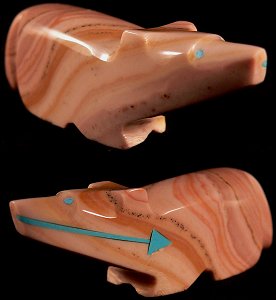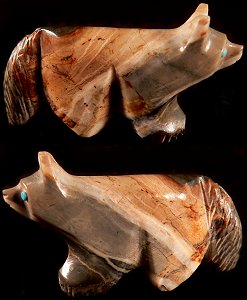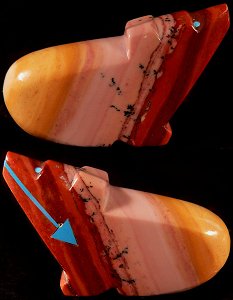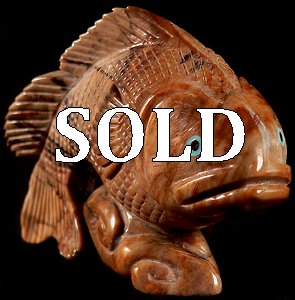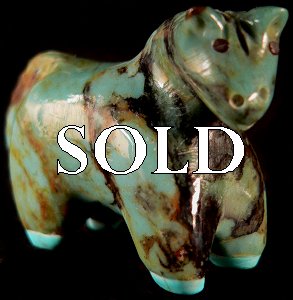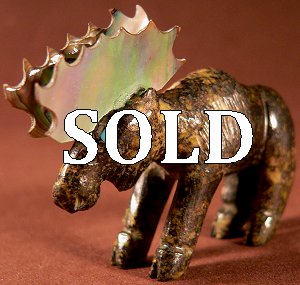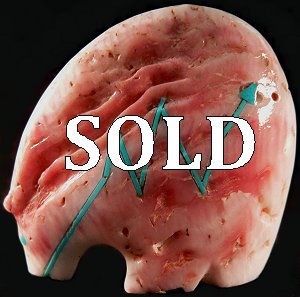 S A L E
Click images to view details & more photos!