30 NEW ZUNI FETISHES POSTING 10.27.08:
Our final posting of new Zuni fetishes for October will be published Monday (10/27) at 7 PM in the evening, CDST. There are a number of Emery bears in a variety of stones - some that we've never seen before (Florentine marble?), a tiny (TINY!!!) turquoise Dan Quam rabbit in Mojave turquoise, a neat Wilfred Cheama varascite bobcat, some cute "doubles" by Lavies & Daisy Natewa, carvings by Delvin Leekya, Rodney Laiwakete, Priscilla Lasiloo, Curtis Garcia, Andres Quandelacy, Gordon Poncho, Lena and Leland Boone, among others. Some neat stones and the prices are very reasonable, so we hope you'll tune in.


* * * * *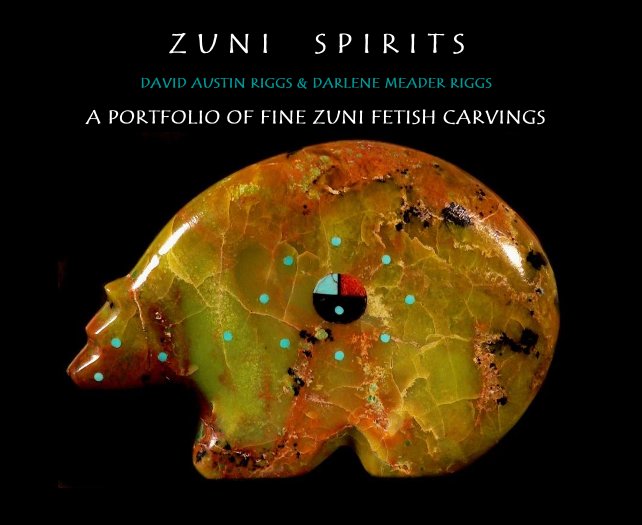 ZUNI SPIRITS: A Portfolio Of Fine Zuni Fetish Carvings
The books have arrived and are now available for shipping. Our book will make a beautiful Christmas gift for the Zuni fetish collector in your family.
ZUNI SPIRITS: A Portfolio Of Fine Zuni Fetish Carvings
is a black linen hardcover edition with a glossy dustjacket, 8" x 10" in size, and 160 pages of over 300 full color photos. It is a beautiful compilation of the boundless talent that resides in Zuni Pueblo!
Order your copy today!
Or click
HERE
to see a preview of the first 15 pages of the book.