First posting of November
We've just posted 15 new Zuni fetishes to Zunispirits.com. This is the last of the work by Daryl Shack Sr. and a variety of other carvers (Zunie, Nieto, Leekya, Boone) are also represented. Dave and I will be working overtime to get as many carvings on for your holiday shopping selections as we are able. There are some beautiful things lined up on our shelves! So please stop in often and if you are not subscribed to our site update, please use the subscription form on the upper right. AND be sure to reply to your confirmation email to complete the enrollment process.
Zuni Spirits: A Portfolio Of Fine Zuni Fetish Carvings
Both hardcover and softcover copies are enroute to us and will be available in limited numbers soon. Our book is also available in Zuni through the Zuni Tourism Department at the Visitors Center. If you have to be visiting for Shalako, we hope that you'll check it out! You can read more about our book at this link.
Zuni Salt Lake
Those of you who have been Zuni Spirits collectors for a while know that we have supported the cause of the Zuni Salt Lake for years. First it was a coal mine which threatened this most sacred Zuni Deity and then there were other evil forces threatening her.
This week we hear, informally, from Governor Norman Cooeyate that now Governor Bill Richardson is on board to write some form of legislation so that The Zuni Salt Woman is forever safe from development or environmental destruction. We don't have the details yet but will post them as soon as we do. It's very welcome news to our Zuni friends as this battle has been an expensive, exhausting one to wage and we're happy to see that maybe, finally, the issue is being put to rest. You can read more about The Zuni Salt Lake here.

11.11.10 - Just found this article online: NM agencies to help protect Salt Lake.
Thanks, as always, for your continued support. We look forward to a safe and happy holiday season with family and wish you all the same. Don't forget we are happy to drop ship your gift selections (with free gift wrapping & gift card) to your recipients at no extra charge. Just ask us!
Best always,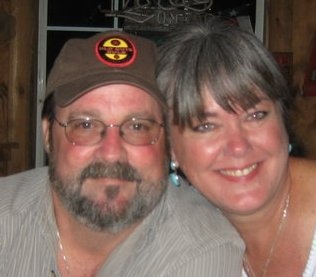 Dave & Darlene
Zunispirits.com