NEW STUFF:
We're adding new carvings to the site Thursday evening @ 7 PM Texas time (central) and we hope you'll check it out. There will be carvings by A. Quandelacy, M. Laate, S. Quandelacy, A. Quam, D. Terrazas, L. Boone and others. Stones include jet, lapis, Mother of Pearl, Abalone, Tiffany stone, and others. Please check it out!
Usually Dave does all the photos and I do all the writing. But this time, David has written all the text descriptions so if you sense a little bit of a different flavor .. well it's the MALE point of view. He tends to be a little more pragmatic than I am! Enjoy the show .. and thanks Dave-O for your help.
NEWEST Zuni Fetishes
Click images to view details & more photos!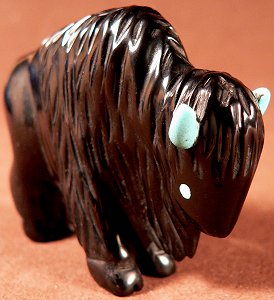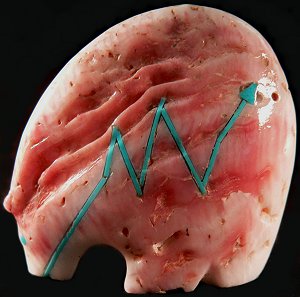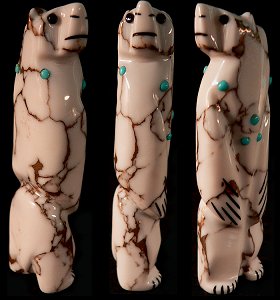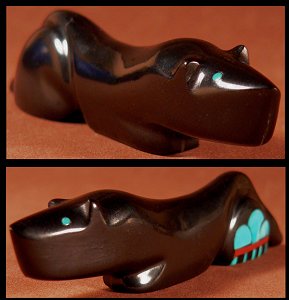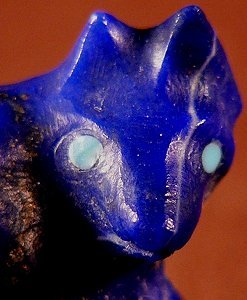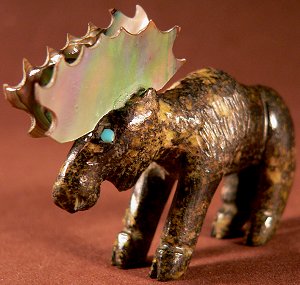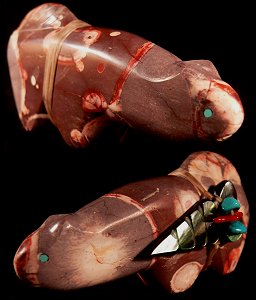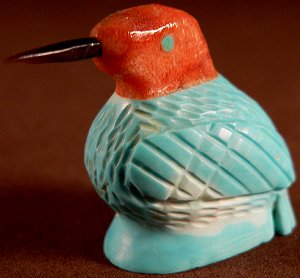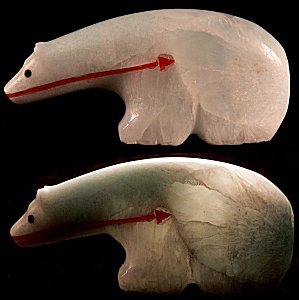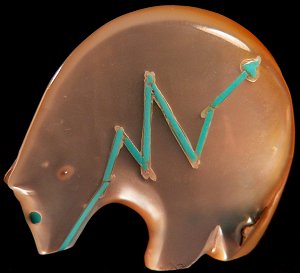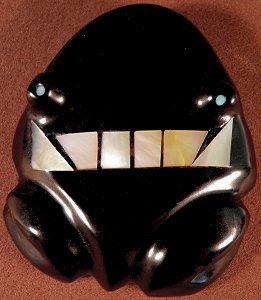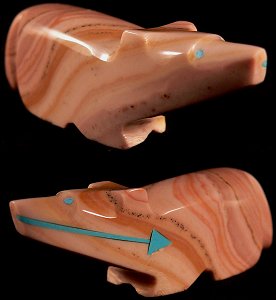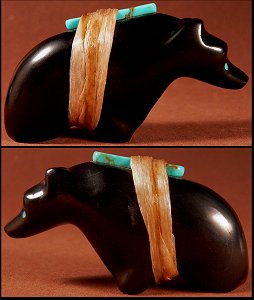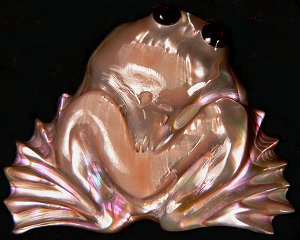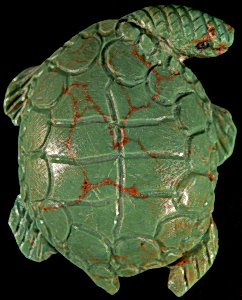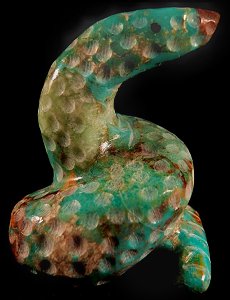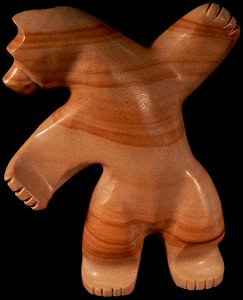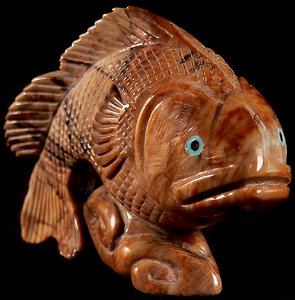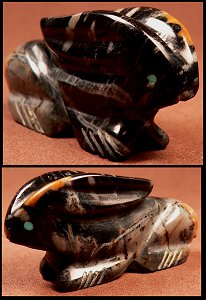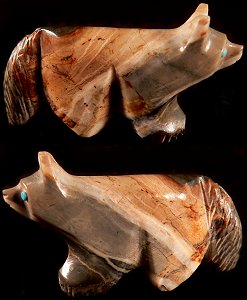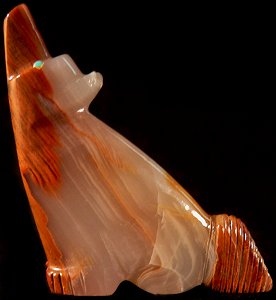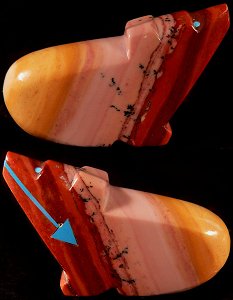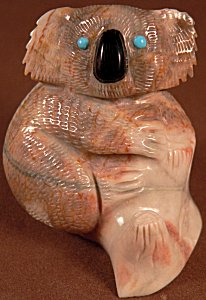 R E D U C E D
Click images to view details & more photos!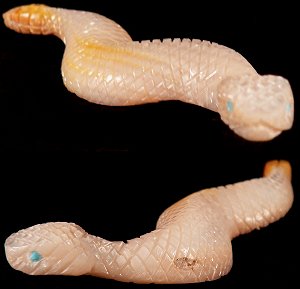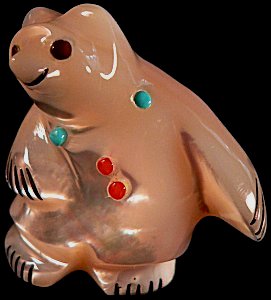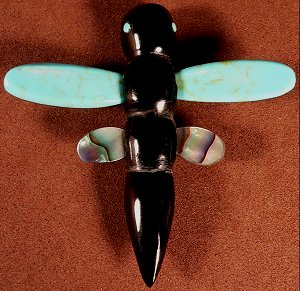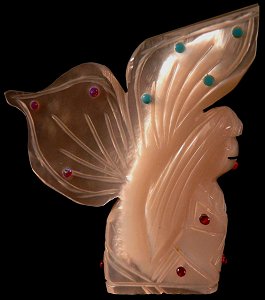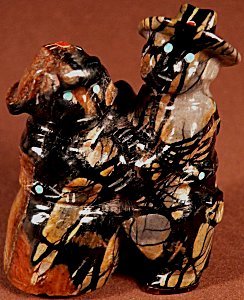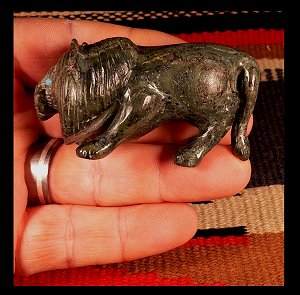 PAYMENTS ACCEPTED @ Zunispirits.com
We accept online payments via Paypal where you may use your credit card, debit card or bank account to remit in a secure environment. We've been using paypal for almost 15 years (as buyers and sellers) without a problem, so we highly recommend it. Additionally, it frees us from the liability of housing all your credit card numbers.
If you prefer NOT to send payment online - your check (personal or business) or a money order is always welcome. We rarely hold payment though we reserve the right to in case you are a new customer. Just let us know when you order that you will be mailing payment.
How to order & How we ship
If you see something you like on our site, please click the 'order' link on that page. Your email server should open but if you use something like yahoo or hotmail, you'll need to log in and manually send us an email. Please include the number of the item you are inquiring about, indicate your payment preference (paypal or check/MO), and give us your FULL shipping address so that we can send you the total amount due. (Texas residents must pay sales tax!) We ship all our parcels via USPS Priority/Insured mail. Overseas orders can go either regular priority or priority express which includes insurance. We are not responsible for lost or damaged uninsured parcels, so please keep that mind when shipping outside the US.
Future postings
We will have at least one more and possibly two more postings this month, so stay tuned for that!
Happy weekend, everybody!
Darlene
darlene at zunispirits dot com